THE BOOK-BINDING INDUSTRY
Glue for the book-binding industry. Today, PRO-GLUE is the industry's preferred supplier of glue for book-binding tasks.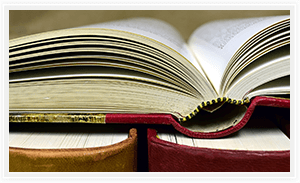 In the 1940s, the basis of PRO-GLUE's production was dextrin. Due to its specific properties, dextrin was, and still is, an outstanding binding agent for lamination.
Nowadays, it is feasible to manufacture glue types containing only very small amounts of water; and, as we know, water affects both paper and cardboard adversely.
We manufacture glue on the basis of dextrin and combination products containing PVAc with more than 70% dry matter which facilitates the production of laminated products without tension.
For a number of years, we have worked with water-based glue types targeted at the field of book binding. We still do, but it takes place in collaboration with our partner, BEARDOW & ADAMS Adhesives – together with whom we have developed a wide product programme within hot-melt glue.
Our supplier of hot melt glue:
Customers involved in book binding, typically also use our lamination glue.
Typically, lamination is used for the exterior side of e.g. bag-in-boxes, displays, paperback and hardcover book jackets for the purpose of making the product more durable, dust-proof and, also, to prevent that the printing on thick pieces of paper from cracking when folded.
We manufacture our own glue for:
Lamination and pasting
Lamination of paper and cardboard
Special glue for cardboard and paper
Lamination of high-gloss foil
Lamination of aluminium foil, etc.
We also have a wide assortment of glue sticks for glue guns.
In case you have any questions or tasks to be solved, do not hesitate to contact us. We shall, of course, always be at your service.