The sanitary industry
Nappies, sanitary napkins, stoma care products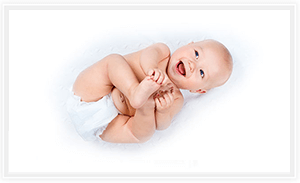 On a worldwide basis, the non-woven market is the single largest area within the use of hot-melt products. The sanitary industry uses disposable sanitary products in their construction and processes, and hence adhesives play a decisive role in the manufacturing of the end products. Our BAMCare adhesives are practical, sustainable and fully capable of serving this diversified and demanding market.
BEARDOW ADAMS Adhesives are renowned for being innovative and for the high technical product quality. The BAMCare assortment comprises products intended for the use of permanent glue of non-woven materials as found in e.g. sanitary napkins, nappies or ostomy bags.
The BAMCare series moreover comprise products designed for binding elastic threads to non-woven materials for use in elastic leg-compression products. This series is completed by products targeted at the self-adhesive positioning strip used in products within feminine hygiene and the similar for the purpose of keeping the product in place.
In case you have any questions or tasks to be solved, do not hesitate to contact us. We shall, of course, always be at your service.