The pharmaceutical industry
At PRO-GLUE, we understand the requirements within the pharmaceutical and medical industry which typically serve the purpose of securing tamperproof applications for primary packaging, thus preventing copy production, as well as the sealing of secondary packaging such as boxes.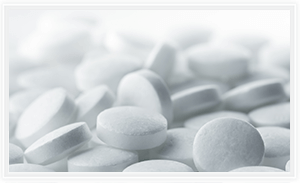 Paper conversion
Packaging manufacturing
Carton sealing – primary and secondary packaging
For such purposes we provide a portfolio of glue types for various shapes of packaging and with sealing strengths to match a wide selection of cartons and boxes. Moreover, our adhesives are extremely hygienic in use and can be applied with a high degree of precision within stringent pharmaceutical packaging requirements, providing secure bonding as the adhesive is applied. Naturally, our adhesive has been approved of the FDA and, today, it is used in most of the pharmaceutical and medical industry.
In case you have any questions or tasks to be solved, do not hesitate to contact us. We shall, of course, always be at your service.