The building and construction industry
Concrete products, the wood industry, noise control, the filter industry and fitting and assembly.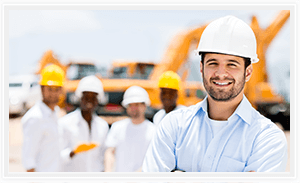 Concrete products
The wood industry
Noise control
Glue for anything within the building and construction industry
"Our environmental policy reflects the basic desire that building and construction should be sustainable in every sense of the word. Sustainability, understood in the widest and most accommodating sense – based on equally social, economic and environmental sustainability. These requirements focus on a number of environmental impacts to be handled in any building project – materials, water, waste management and the surroundings.
Together, energy requirements within building and construction and indoor-climate requirements constitute our policy of environmental sustainability.
Shared requirements to the design and building process and to the operating stage mean that all players need to secure that the goals are achieved in practice. PRO-GLUE manufactures a number of glue products for use in the industry, such as e.g. the mounting of insulation materials on building components.
The use of glue for the joining of plastic parts and for partitioning and insulation represents an element which the building and engineering industry considers to be of potential interest due to increasing environmental requirements within insulation.
Quality glue from own laboratory
If, in spite of our more than 70 years in the trade, we do not stock the type of glue you need, we shall be pleased to collaborate with you – and if possible, with machine and material suppliers – on the development of a glue product which will match your terms and specifications to a T. This service is free of charge.
We pay all development costs, regardless of the quantity you will eventually purchase.
If you need a reference list for the building industry, you should contact one of our consultants who will be pleased to help you.
In case you have any questions or tasks to be solved, do not hesitate to contact us. We shall, of course, always be at your service.