Service and quality
Service and quality are a part of our customer care. Happy and satisfied customers are what we live from.
In our industry, a customer can not deliver his product to his customers if our product and service are not alright. We know that with more than 70 years of experience in the industry.
For us it is absolutely crucial that you as a customer are satisfied – both with your delivery, service, quality and cooperation. We have continued control over all our goods and for the same reason have a Danish Elite Smiley as the best proof that we mean it seriously.
Follow our smiley scheme on the Danish Food Agency's website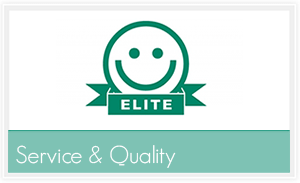 PRO-GLUE A / S is rated by Bisnodes
We are a creditworthy company based on Bisno's credit rating system.
The assessment is based on a number of decision rules.
The information is updated daily via the Bisnode database.
The credit rating of the company is always current.
If you have questions or assignments, please contact us. We are of course always at your disposal.